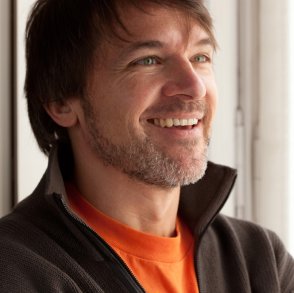 MICHAEL LOOS
20 MONDI FOUNDER
Michael grew up in Ohio, USA, watching the tv show Gilligan's Island, eating warmed-up Spaghettios and guzzling Mountain Dews. He never imagined he'd end up living in Italy, dramatically improving his eating and drinking habits. He lives and works in Milan as a creative director, designer, photographer, video maker and Italian wine influencer. Michael travels extensively and has become a brazen lover of Italy's awesome regional diversity and, of course, Italian autochthonous wines.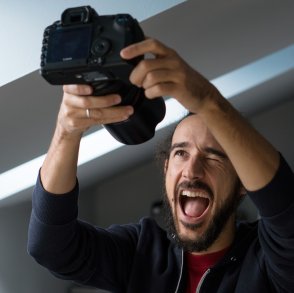 ALESSANDRO ESPOSTO
PHOTOGRAPHER
You can't take the country out of a man but you can take him out of the country – at least during work hours. Born near Lodi, in the farmlands south of Milan, Alessandro is a staunch advocate of public transportation and still uses a dumbphone. A talented photographer and video maker with a keen eye for beauty in authenticity, Alessandro is passionate about Italian wines and determined to discover all of the 526 official wine zones in Italy and supply you with gorgeous visuals and entertaining videos.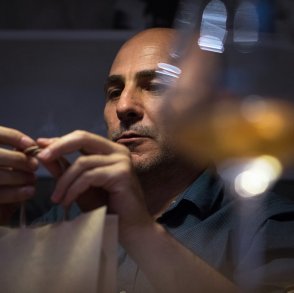 GIANLUCA LADU
NATURAL WINE EVANGELIST
Gianluca really knows how to get you excited about wine. Based in Milan, he is an experienced sommelier, a natural wine enthusiast and a gifted storyteller.  Together with his wife Maddalena, they are the founders and curators of Vinoir, the foremost natural wine shop in Italy. Gianluca has personally met thousands of wine producers and has become The Expert in the extraordinary world of natural, organic, biodynamic and permaculturale vini d'autore.