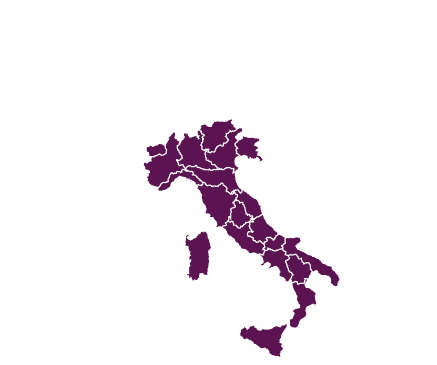 20 WORLDS OF AWESOME DIVERSITY
Our name 20 MONDI refers to these 20 worlds of Italy. Our job is to discover and share with you Italy's unbelievable abundance.
And what is our guiding light? Italian regional wines.
Did you know that Italy has over 600 autochthonous grapes? Autochthonous means indigenous and, simply said, we love Italy's superabundance of local grapes like nebbiolo, ribolla gialla and sangiovese just to name 3 of the hundreds of alternatives to the global ubiquitous standards like cabernet, merlot, and chardonnay. Each of Italy's 20 regions boasts unique fruit that express the land it grows on. Many of these are the stars of some of the world's most delicious and renowned wines.
We travel throughout Italy's 20 regions to discover and share with you unique Italian experiences. We're constantly looking for that almost forgotten local grape whose wine beautifully expresses its land and culture. And we'll find that perfect plate of creamy Piedmont porcini pasta or grilled Sicilian vegetables or simmered Tuscan roast destined to be experienced with its local wine. Here, we share with you our amazing stories about Italy's regional food, wines and the people who make them.
Do you work in the wine, food or travel business?
We want to help you get your message out there, raise your brand visibility and expand your distribution channels by creating high impact, tailored video storytelling, including micro videos and motion graphics between 10 and 60 seconds, ready to publish on social networks and digital channels. We have decades of professional experience in branding communications, graphic design and photography to help you with your website, brochures, labels, and packaging.
Contact us and tell us about yourselves. We'll get back to you right away with a plan to work together!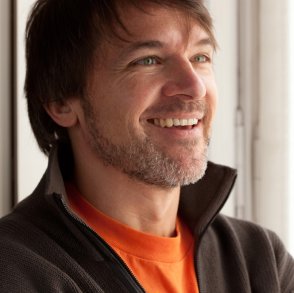 MICHAEL LOOS,
20 MONDI FOUNDER
Michael grew up in Ohio, USA, watching the tv show Gilligan's Island, eating warmed-up Spaghettios and guzzling Mountain Dews. He never imagined he'd end up living in Italy, dramatically improving his eating and drinking habits. He lives and works in Milan as a creative director, designer, photographer, video maker and Italian wine influencer. Michael travels extensively and has become a brazen lover of Italy's awesome regional diversity and, of course, Italian autochthonous wines.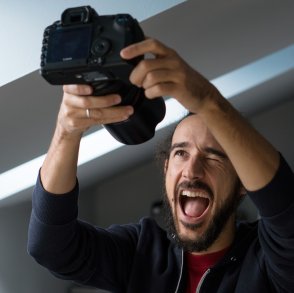 ALESSANDRO ESPOSTO,
PHOTOGRAPHER
You can't take the country out of a man but you can take him out of the country – at least during work hours. Born near Lodi, in the farmlands south of Milan, Alessandro is a staunch advocate of public transportation and still uses a dumbphone. A talented photographer and video maker with a keen eye for beauty in authenticity, Alessandro is passionate about Italian wines and determined to discover all of the 526 official wine zones in Italy and supply you with gorgeous visuals and entertaining videos.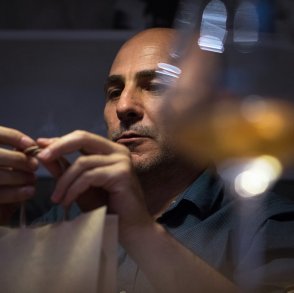 GIANLUCA LADU,
NATURAL WINE EVANGELIST
Gianluca really knows how to get you excited about wine. Based in Milan, he is an experienced sommelier, a natural wine enthusiast and a gifted storyteller.  Together with his wife Maddalena, they are the founders and curators of Vinoir, the foremost natural wine shop in Italy. Gianluca has personally met thousands of wine producers and has become The Expert in the extraordinary world of natural, organic, biodynamic and permaculturale vini d'autore.